IN TRISTITIA HILARIS,
IN HILARITATE TRISTIS
Sponsored Links and Publicity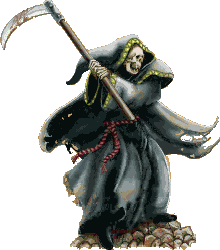 Sponsored Links and Publicity


The world is destined to become even more comical; that is why humorists are the real precursors of our future civilisation. Carl William Brown Finalmente un po' di luce direte voi, ma in fondo l'umorismo è il sentimento del contrario, nasce dal dolore e deve insegnare a morire bene, in salute e ridendo! Dunque dobbiamo pur abituarci alla morte in vita e alla vita in morte, solo così infatti potremo guadagnarci l'eternità! Religiosi permettendo, o No! Ah, non dimenticavo, guardate che c'è anche la sezione dedicata agli altri siti umoristici !!!!

Sponsored Links and Publicity

CERCA IN TUTTO IL SITO UMORISTICO

E allora andiamo a farci due risate ? Suvvia allora!


Ne vale la pena, vedrete non ve ne pentirete. Forse!

CERCA IN TUTTO IL SITO DEL DAIMON CLUB


He who laughs best today, will also laugh last. Friedrich Nietzsche In questo spazio inoltre potrete anche intervenire nella nostra chat o inviarci delle barzellette e delle battute utilizzando il nostro forum o il guestbook, solo così infatti potrete collaborare attivamente con la nostra banda di allegri burloni e diventare dei veri umoristi neri!!! Se dunque l'idea vi aggrada e volete saperne di più, venite pure da questa parte !! In English!!



Ricerca personalizzata




Aforismi per Argomento

Aforismi per Autore

Join Us on Twitter

Join Us on Facebook



Copyleft © 1997-2020 www.daimon.org C.W. Brown




Daimon Club

Daimon People

Daimon Arts

Daimon News

Daimon Magik

Daimon Guide

Daimon Library

C.W. Brown

Banner Links