I MEMBRI DEL
DAIMON CLUB ITALIA

Sponsored Links and Publicity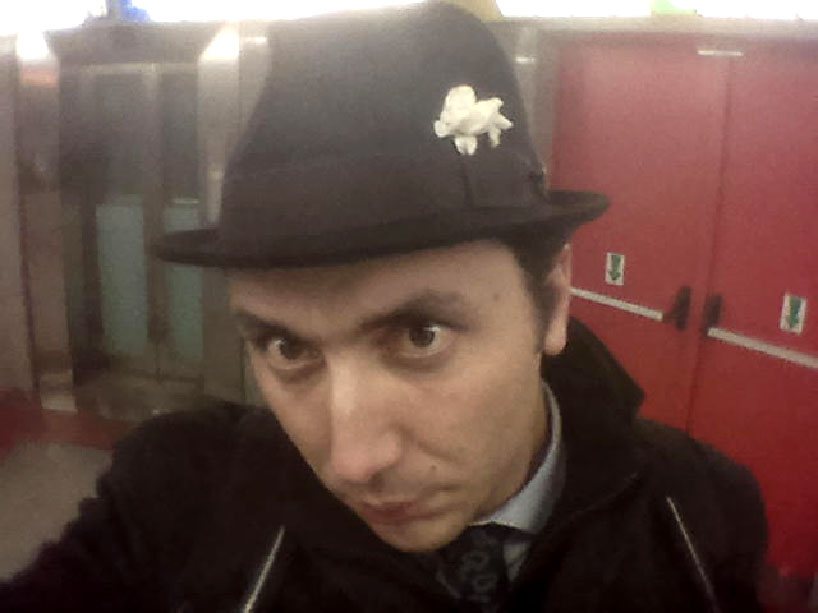 PAOLO

Sponsored Links and Publicity

Paolo Triulzi, Milano, 1979.

È autore di Fortuna (Albalibri, 2006), FEBBRE (Ed. Pratiche dello Yajé, 2012). Collabora, o ha collaborato, con articoli e racconti con: Anonima Scrittori, Poetarum Silva, Il Foglio clandestino, Edizioni Pratiche dello Yajé, il blog Fiabe dal quale l'antologia Di là dal bosco (Voci della Luna, 2012). Per la biblioteca Zara di Milano ha scritto, prodotto e interpretato lo spettacolo video poetico Presentazione- una lettura multimediale (2010). È fondatore e animatore del gruppo Versi Umani organizzando eventi, rassegne e bandi letterari (Libero Spazio di comunicazione poetica, Future tradizioni – poeti del Novecento nel cuore di poeti contemporanei, Manifesti – collana antologica tematica). Paolo per il momento vi segnala i seguenti siti:

Sponsored Links and Publicity

P.S. La vita è energia, non sprecatela inutilmente, costa così cara !!! C.W. Brown Per questo il Daimon Club sostiene i movimenti per il risparmio energetico www.daimon.org/ambiente !!! Inoltre poiché è consapevole che ogni essere umano è una creazione fantastica crede sia fondamentale per tutti non degradare inutilmente le nostre potenzialità, ma anzi svilupparle sempre di più, per questo ha fondato la Daimonologia, e più semplicemente ha aderito al movimento We Are What We Do!

Per promuovere attivita' artistiche, sociali, ricreative o aziendali! Per incontrarsi e divertirsi in allegria sfruttando al meglio le enormi potenzialita' di internet!
To promote every sort of activity, to discover the enormous potentiality of the web and to meet new friends in a magic, exciting and amusing place.

Daimon Club International. It's the Surrealistic and Eclectic site of the Daimon Club Association founded by Carl William Brown. Here you can promote and divulge any sort of art, business or activity. www.facebook.com/pages/Daimon-Club-International/

If you like art, if you can write, if you love reading, if you want to promote your business, if you need to increase your popularity, and if you need some advices to earn some more money, then you should join us! Carl William Brown and The Daimon Club www.daimon.org and www.fortattack.com

Read our cultural strategy since as Robert Ingersoll says: we rise by lifting others!

Ricerca personalizzata





HOME PAGE

SPONSORS

ELENCO MEMBRI


Copyleft © 1997 - 2020 by WWW.DAIMON.ORG