I MEMBRI DEL
DAIMON CLUB ITALIA

Sponsored Links and Publicity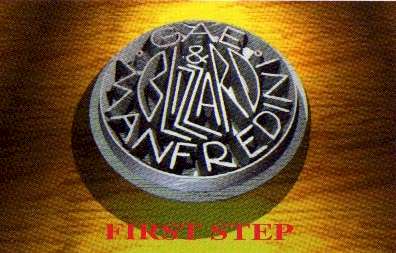 ROCKING STEEL IN FORMATO MPEG E WMA

Free WinAmp

Mp3 Player

Sponsored Links and Publicity

Qui di seguito potrete ascoltare alcuni clips musicali nel formato WMA e Real Audio, (per ascoltarli dovete aver installato Windows Media Player 7 o Real Audio Player) naturalmente per ragioni di velocità di scaricamento la loro durata è stata limitata a non oltre il minuto e mezzo per brano (in questo modo nel giro di pochi secondi potrete ascoltare questa spendida musica sul vostro computer), ma se poi vorreste ottenere i brani in Mp3, non dovete far altro che scrivere al Daimon Club, che sarà ovviamente ben lieto di mettervi in contatto con i loro autori. I brani in questione sono tratti dall'album intitolato First Step del 1994, registrato dal vivo e prodotto da Gae Manfredini e Gigi Vragnas. Inoltre dopo esservi resi conto della sorprendente bravura di questo gruppo, potrete scaricare un intero pezzo in formato Mp3 dal titolo Rocking Steel (Manfredini) della durata di 3.06 minuti e della dimensione di circa 1400 Kb. Ma ora non mi voglio dilungare oltre e vi lascio al piacevole ascolto della grande musica dei Blizzard. Ciao, ciao!

Real Audio

Free Player


Blizzard Clip1

Blizzard Clip2

Blizzard Clip3

MUSIC CLIPS IN FORMATO WINDOWS MEDIA AUDIO
MUSIC CLIPS IN FORMATO WINDOWS MEDIA AUDIO


Blizzard Clip 4

Blizzard Clip 5

Blizzard Clip 6

Sponsored Links and Publicity

P.S. La vita è energia, non sprecatela inutilmente, costa così cara !!! C.W. Brown Per questo il Daimon Club sostiene i movimenti per il risparmio energetico www.daimon.org/ambiente !!! Inoltre poiché è consapevole che ogni essere umano è una creazione fantastica crede sia fondamentale per tutti non degradare inutilmente le nostre potenzialità, ma anzi svilupparle sempre di più, per questo ha fondato la Daimonologia, e più semplicemente ha aderito al movimento We Are What We Do!

Per promuovere attivita' artistiche, sociali, ricreative o aziendali! Per incontrarsi e divertirsi in allegria sfruttando al meglio le enormi potenzialita' di internet!
To promote every sort of activity, to discover the enormous potentiality of the web and to meet new friends in a magic, exciting and amusing place.

Daimon Club International. It's the Surrealistic and Eclectic site of the Daimon Club Association founded by Carl William Brown. Here you can promote and divulge any sort of art, business or activity. www.facebook.com/pages/Daimon-Club-International/

If you like art, if you can write, if you love reading, if you want to promote your business, if you need to increase your popularity, and if you need some advices to earn some more money, then you should join us! Carl William Brown and The Daimon Club www.daimon.org and www.fortattack.com

Read our cultural strategy since as Robert Ingersoll says: we rise by lifting others!

Ricerca personalizzata





HOME PAGE

SPONSORS

ELENCO MEMBRI


Copyleft © 1997 - 2020 by WWW.DAIMON.ORG