ENGLISH QUOTES
AND APHORISMS
---

---
60,000 ENGLISH QUOTES
DAIMON SPIDER
---
Sponsored Links and Publicity
---
APHORISMS AND QUOTES
---

---

Literary

Artistic



Philosophic

Humorous



Scientific

Amorous



Rebellious

A mixture



Money

Finance



Economics

Shakespeare



Proverbs

Anecdotes



Nonsense

Sayings



Send Yours

Read them
---
Sponsored Links and Publicity
---
APHORISMS QUOTES AND IDEAS
BY WILLIAM SHAKESPEARE
A SMALL REFERENCE
LITERARY DICTIONARY
by Carl William Brown
founder of the Daimon Club
---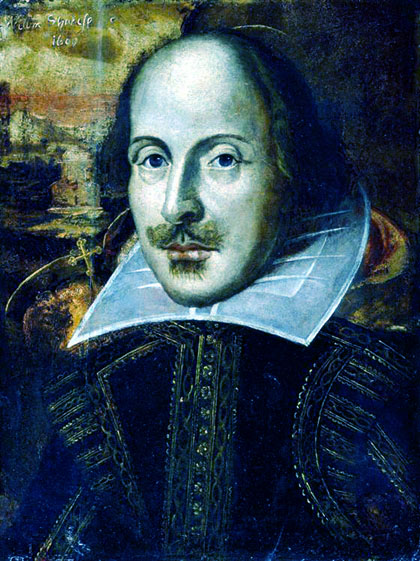 ---
Music

If music be the food of love; play on.

Is it not strange that sheep's guts should hale souls out of men's bodies?

Names

What's in a name? That which we call a rose by any other name would smell as sweet.

Necessity

Nature must obey necessity. [Julius Caesar]

Negotiation

We were not born to sue, but to command.

Night

O comfort-killing night, image of hell, dim register and notary of shame, black stage for tragedies and murders fell, vast sin-concealing chaos, nurse of blame!

Nostalgia

Remembrance of things past.

Obedience

Every good servant does not all commands.

Obesity

Thou seest I have more flesh than another man, and therefore more frailty.

Let me have men about me that are fat, sleek-headed men and such as sleep a-nights. Yon Cassius has a lean and hungry look. He thinks too much. Such men are dangerous.

Opportunity

How oft the sight of means to do ill deeds makes deeds ill done!

Pain

Pain pays the income of each precious thing.

One pain is lessened by another's anguish.

Past

What is past is prologue.

We have seen better days.

Things without remedy, should be without regard; what is done, is done.

Patience

Though patience be a tired mare, yet she will plod.

That which in mean men we entitle patience is pale cold cowardice in noble breasts.

How poor are they that have not patience. What wound did ever heal but by degrees?

Who can be patient in extremes? [Henry Vi]

Peace

A peace above all earthly dignities, a still and quiet conscience.

Perfection

Striving to better, oft we mar what's well.

Perseverance

I am a kind of burr; I shall stick.

Philosophers and Philosophy

For there was never yet philosopher that could endure the toothache patiently.

There are more things in Heaven and Earth, Horatio, than are dreamt of in your philosophies.

Pity

Soft pity enters an iron gate.

Plays

If all the year were playing holidays, to sport would be as tedious as to work.

Police

You are thought here to be the most senseless and fit man for the constable of the watch, therefore bear you the lantern.

Purpose

What we determine we often break. Purpose is but the slave to memory.

Purpose

Every why has a wherefore.

Punishment

And where the offence is, let the great axe fall.

Punctuality

Better three hours too soon than a minute too late.

Publicity

I have bought golden opinions from all sorts of people.

Psychiatry

Canst thou not minister to a mind diseased, pluck from the memory a rooted sorrow, raze out the written troubles of the brain, and with some sweet oblivious antidote cleanse the fraught bosom of that perilous stuff which weighs upon the heart?

Proverbs

The proverb is something musty.

Prophecy

Beware of the ides of March.

Procreation

He plough'd her, and she cropp'd.

Procrastination

In delay there lies no plenty.

Procrastination

Defer no time, delays have dangerous ends.

Pride

Man, proud man, drest in a little brief authority, most ignorant of what he's most assur d, glassy essence, like an angry ape, plays such fantastic tricks before high heaven, as make the angels weep.

Preachers and Preaching

But, good my brother, do not, as some ungracious pastors do. Show me the steep and thorny way to heaven whilst like a puffed and reckless libertine himself the primrose path of dalliance treads and wrecks not his own.

Prayer

Bow, stubborn knees!

Praise

There's not one wise man among twenty will praise himself.

Power

Madness in great ones must not unwatched go.

Poverty and The Poor

O world, how apt the poor are to be proud!

Potential

Lord we may know what we are, but know not what we may be.

Potential

For he was likely, had he been put on, to have proved most royally.

Possibilities

My bounty is as boundless as the sea, my love as deep. The more I give thee, the more I have, For both are infinite

Pollution

I durst not laugh for fear of opening my lips and receiving the bad air.

Politicians and Politics

There have been many great men that have flattered the people who never loved them.

A politician is one that would circumvent God.

Get thee glass eyes, and like a scurvy politician, seem to see the things thou dost not.

Questions

To be or not to be that is the question. Whether it is nobler in the mind to suffer the stings and arrows of outrageous fortune, or take up arms against a sea of troubles, and by opposing them, end them.

Quarrels

The course of true love never did run smooth.

Resolution

Who is so firm that can't be seduced?

Resolution

For I am full of spirit and resolve to meet all perils very constantly.

Reputation

Reputation, reputation, reputation! O, I ha lost my reputation, I ha lost the immortal part of myself, and what remains is bestial!

Regret

Let's not burden our remembrance with a heaviness that's gone.

Reason

Sure, he, that made us with such large discourse, looking before and after, gave us not that capability and god-like reason, to fast in us unused.

Strong reasons make strong actions.

Results

Nothing will come of nothing.

Retirement

Fear no more the heat o the sun, nor the furious winter's rages. Thou thy worldly task hast done, home art gone and taken thy wages.

Our life, exempt from public haunt, finds tongues in trees, books in the running brooks, sermons in stones, and good in everything.

Revenge

Heat not a furnace for your foe so hot that it do singe yourself.

If you prick us do we not bleed? If you tickle us do we not laugh? If you poison us do we not die? And if you wrong us shall we not revenge?

Riches

O, what a world of vile ill-favored faults, looks handsome in three hundred pounds a year!

Risk

The path is smooth that leadeth on to danger.

Virtue is bold and goodness never fearful.

Royalty

Uneasy lies the head that wears a crown.

Security

Security is the chief enemy of mortals.

Seduction

She's beautiful, and therefore to be wooed; She is a woman, therefore to be won.

Self-control

O, it is excellent to have a giant's strength, but it is tyrannous to use it like a giant.

Self-love

Self-love, is not so vile a sin as self-neglecting.

Self-respect

This above all: to thine own self be true, And it must follow, as the night the day, Thou canst not then be false to any man.

Self-talk

A gentleman that loves to hear himself talk, will speak more in a minute than he will stand to in a month.

Silence

Silence is the perfectos herald of joy. I were but little happy if I could say how much.

Sin

Few love to hear the sins they love to act.

I am a man more sinned against than sinning.

Some rise by sin, and some by virtue fall.

Slander

Be thou as chaste as ice, as pure as snow, thou shalt not escape calumny.

Smells

The rankest compound of villainous smell that ever offended nostril.

Smile

A smile cures the wounding of a frown.

One may smile, and smile, and be a villain. [Hamlet]

Sorrow

When sorrows come, they come not single spies, but in battalions.

Spring

Rough winds do shake the darling buds of May.

Strangers

I do desire we may be better strangers.

Strength

How excellent it is to have a giant's strength, but it is tyrannous to use like a giant.

Style

I do not much dislike the matter, but the manner of his speech.

Success

To climb steep hills requires slow pace at first.

Suicide

Then is it sin to rush into the secret house of death. Ere death dare come to us?

Will and Will Power

The will is deaf and hears no heedful friends.

Our bodies are our gardens... our wills are our gardeners.

Welfare

'Tis not enough to help the feeble up, but to support him after.

Waste

We waste our lights in vain, like lamps by day.

War

We go to gain a little patch of ground that hath in it no profit but the name.

Cry ''havoc!'' and let loose the dogs of war, that this foul deed shall smell above the earth with carrion men, groaning for burial.

Vow

'Tis not the many oaths that make the truth; But the plain single vow, that is vow'd true.

Men's vows are women's traitors!

It is the purpose that makes strong the vow; But vows to every purpose must not hold.

Visualization

Nimble thought can jump both sea and land.

Virtue

Men's evil manners live in brass, their virtues we write in water.

Assume a virtue if you have it not.

Vanity

There was never yet fair woman but she made mouths in a glass.

Valor

When valor preys on reason, it eats the sword it fights with.

Unemployment

You take my life when you do take the means whereby I live.

Truth

While you live tell the truth and shame the devil.

Trust

Love all, but trust a few.

Don't trust the person who has broken faith once.

Travel and Tourism

Journeys end in lovers meeting.

Time and Time Management

O, call back yesterday, bid time return.

And thus the whirligig of time brings in his revenges.

Thoughts and Thinking

Thought is free.

Thoughts and Thinking

There is nothing good or bad, but thinking makes it so.

Make not your thoughts you prisons.

Temptation

O mischief, thou art swift to enter in the thoughts of desperate men!

Most dangerous is that temptation that doth good us on to sin to loving virtue.

Talkativeness

A good old man, sir. He will be talking. As they say, when the age is in, the wit is out.

Tact and Tactfulness

Give thy thoughts no tongue, nor any unproportioned thought his act. Be thou familiar but by no means vulgar.

Swearing

It comes to pass oft that a terrible oath, with a swaggering accent sharply twanged off, gives manhood more approbation than ever proof itself would have earned him.

A whoreson jackanapes must take me up for swearing; as if I borrowed mine oaths of him and might not spend them at my pleasure. When a gentleman is disposed to swear, it is not for any standers-by to curtail his oaths, ha?

Youth

Do you set down your name in the scroll of youth, that are written down old with all the characters of age?

A man loves the meat in his youth that he cannot endure in his age.

Worry

Present fears are less than horrible imaginings.

World

All the world's a stage and all the men and women merely players.

Words

It is a kind of good deed to say well; and yet words are not deeds.

Wives

To suckle fools, and chronicle small beer.

Wit

He's winding up the watch of his wit. By and by it will strike.

Wisdom

To be wise and love exceeds man's might.

So wise so young, they say, do never live long.

Winners and Winning

Nothing can seem foul to those who win.
---
---

---
Shakespeare Work (Only in English)
---

---
---
Sponsored Links and Publicity
---
---

---
Ricerca personalizzata
---

---
CERCA IN TUTTO IL SITO
DEL DAIMON CLUB
---

---
---
New Edition 2015 Youcanprint Self-publishing
---
---

---
Copyleft © 1997-2020 www.daimon.org C.W. Brown